day 3
By yuditskaya on Day 3, January 2011
another one with lost beads from a tibetan necklace. This one has 11 strands, they did not tie neatly in the back, managing many strands is a tricky matter, luckily the clasp hides most of my indiscretions.
Here is a helpful video on using crimping beads: http://www.youtube.com/watch?v=I3Hy5KjSPLw
they are conductive, now that I can make pretty necklaces, maybe I can start using electrical components in them.
However, what electrical component has the mystical powers of a lost tibetan bead?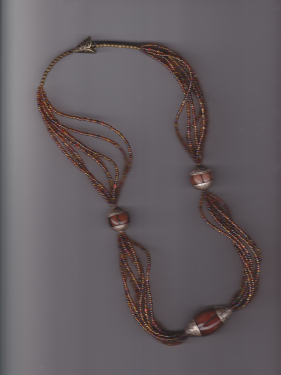 January 24th, 2011