Maya
By Mike Cohen on Day 1, January 2011
3D modeling for me, goes way back to somewhere around 1990 with Lightwave 3D on an Amiga 2000. While that sounds like I'm some sort of pro, I didn't say I was good at using it. I played around with it every so often, but I never really got anything good out of it. Most likely because I was 9 at the time and 3D modeling software wasn't made for and still isn't made for 9 year olds. In an effort to relive my childhood and actually model something in 3D, I used a student version of Maya and ran through the first two tutorials for it.
Getting started was a bit slow. It wasn't the easiest interface to get used to. The first tutorial involved making a temple…sort of Jefferson Memorial-ish.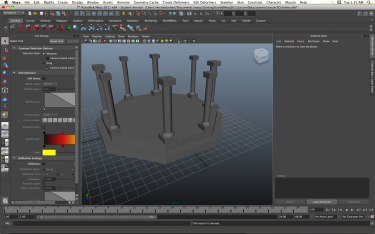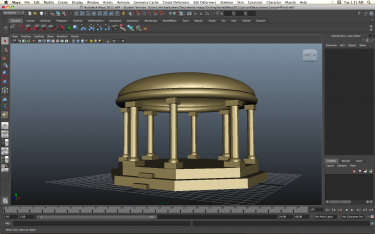 This took me about an hour to run through. Getting used to moving objects in 3D took a little time. Aligning the columns at first was awkward, but I got the hang of it eventually.
After the temple, the second tutorial involves making a Halo-ish type of helmet. I never thought to create a 3D model based off a sketch, most likely because I never think about making 3D models. Makes a lot of sense though.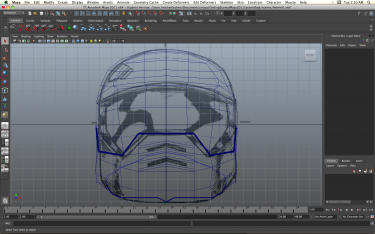 This tutorial took about 2 hours. I would say the one thing I learned was when the Maya tutorial says to do something and you don't see it easily, hold the space bar and it'll probably be right there. After a while, following the directions was quick and easy. I found that the workflow was pretty decent, but I would've liked to know some keyboard shortcuts, if there are any.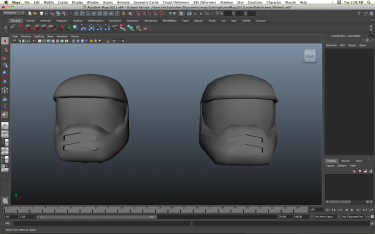 Next step is to make something from scratch.
January 19th, 2011