Whitney Museum Visit
By dp1244 on Day 1, March 2010
My girlfriend and I disregarded the terrible storm and our general illness and trooped it over to the Whitney Museum. Â There were many exhibits. Â Some were terrible. Some were amazing. Â Here were my 3 favorites: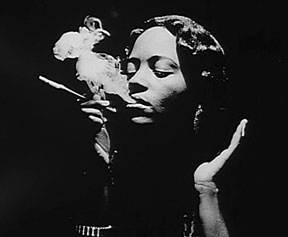 1. Â Watermelon Woman – Cheryl Dunye
I was captivated by this piece. Â The piece included a large collection of photos from a career that never existed. Â Cheryl Dunye created a fictional black lesbian actress named Fae Richards, who was wiped away from Hollywood's memory and proceeded to make a film and a collection of historically accurate photos to chronicle her life. Â I'm a huge fan of film, art, narrative, subversive material and alternative reality. Â It was very rich with details, including photos of unknown friends and candid photos from throughout her life. Â What excited me the most is the hope that younger generations will look at it and not realize it is fictitious. Â I think the world would be better for it.
2. Â Lee Bontecou – Untitled
There was one piece that stood out as one of the Coolest Things I've Ever Seen! Â It looks like Steampunk Volcano Park. The artist in question stopped showing new work for 20 years from 71-91, which would seriously mess me up, personally. Â I think the piece in question was during her 'stasis' period, but according to the internet it was made in 1961. Â This is the best picture I can find.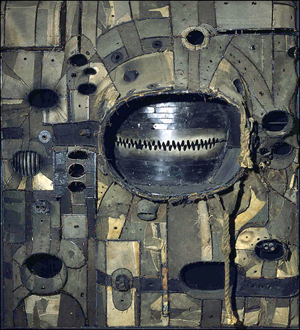 3. Â Master of the Universe/Flexmaster 3000 – Aurel Schmidt
Sadly, this had nothing to do with He-Man. Â This richly detailed work is at once captivating. Â The veins are all cigarette butts or earthworms. Â I'll forgive the explanation that it is the embodiment of creation and destruction and focus on his use of our everyday detritus as the building blocks for his minotaur. Â Frakking genius.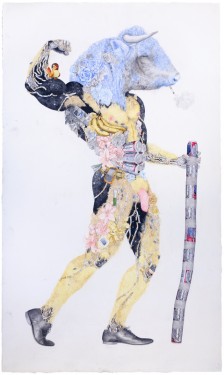 March 14th, 2010